News
Aquatic Resources is growing! - Sep 12th, 14
We have opened a second office to meet the needs of the Western Kentucky, Indiana, and Illinois region. Please contact Sean Jones at our Western Kentucky office in Madisonville for more information:
Sean Jones
Senior Environmental Scientist
Aquatic Resources Management, LLC
1215 Nebo Rd
Madisonville, KY 42431
Office: (270) 697-7400
Email: sjones@aquaticresources.us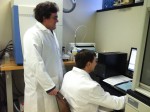 ARM Opens Environmental Chemistry Laboratory - Jan 2nd, 13
Aquatic Resources Managment is pleased to officially announce the opening of its own environmental chemistry testing laboratory! We've been working diligently to get all our qualifications in place for the new year. We now specialize in Clean Water Act-related analytical services including wet chemistry, ion chromatography, trace metal analysis, and soil analysis. Please contact Josh Howard at jhoward@aquaticresources.us or (859) 388-9595 for specific project-related questions.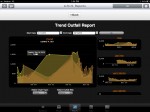 ARM released iPad App - Jul 23rd, 12
ARIS: ARM's new iPad application for mobile environmental data management
Howard Elected to KCA Board - Feb 16th, 12
Mr. Howard has been elected to serve on the Board of Directors for the Kentucky Coal Association. Mr. Howard will serve a one year term a board member beginning on February 16, 2012. He will be representing the associate member of the association.
Oney attended training in Schenectady, New York. - Dec 1st, 11
Oney attended a 5-day workshop on Chironomidae identification hosted by Watershed Assessment Associates (WAA) in Schenectady, New York.
Miller, Oney and Moser attend training in Columbus, Ohio - Nov 7th, 11
On November 17th, Tony Miller and Robert Oney successfully completed the Society for Freshwater Science's (formerly NABS) EPT certification test
Josh Howard to speak at PEM 2011 - Aug 19th, 11
Cumberland Darter - Aug 9th, 11
EPA Releases Final Guidance - Jul 21st, 11
Samantha Miller joins Aquatic Resources - May 29th, 10
Tony Miller Joins Aquatic Resources - Mar 8th, 10
Nick Baker Obtains Rosgen Level IV - Sep 30th, 09
42 Mountaintop Removal Permits Approved by EPA - May 20th, 09
Stream Buffer Zone Development - Apr 27th, 09
New Federal Regulations - Dec 12th, 08
Aquatic Research Launches New Site! - Dec 4th, 08
Welcome to our new website! Be sure to visit the "Contact Us" page to let us know what you think.
Watershed Scale Assessments - Dec 2nd, 08
Regulatory Guidance - Aug 3rd, 08
Federal Regulations - Jun 7th, 08
Final Mitigation Rule - Mar 27th, 08